Certified Invisalign Provider in Germantown and Memphis, TN
Do You Wish You Had Straight Teeth?
Many of our adult patients wish they had undergone orthodontic treatment in their teens. For whatever reason, it wasn't something that they or their parents pursued. If this description sounds like you, there has never been a better time to dramatically change the look of your smile, without the traditional hardware of braces.
Did you know that a straight, perfect smile is considered by most experts to be one of the most important business assets a person can have? Imagine straight teeth with no metal brackets and no trips to the orthodontic office. No one will even know that you're straightening your teeth!

What Is Invisalign?
Invisalign is a process used to straighten teeth. To start, we take an impression of your upper and lower teeth to benchmark your current tooth placement. From that impression, a series of clear trays are created that are worn in succession. Each tray exerts pressure on your teeth to move them, incrementally, toward a straight, white smile. Invisalign corrects moderate crowding, teeth that are rotated ("crooked") and improper bites; provided the jaws are in alignment, you may be a candidate for Invisalign.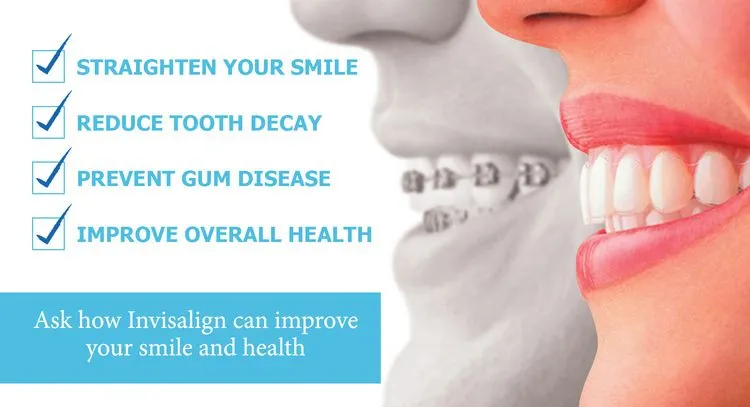 Interested in Invisalign treatment in Germantown or Memphis,TN? Contact us TODAY and ask about how we can support you in having the smile of your dreams. (901) 751-1100