Preventive Dentistry In Germantown, TN
ROUTINE CLEANINGS
At-home dental care is just a start! Even if you are meticulous about the care of your teeth and dutifully brush and floss daily, your teeth need a professional cleaning periodically. Brushing and flossing remove plaque, a soft sticky substance; but calculus, a hard build-up that accumulates on teeth between dental visits, must be removed with our specialized tools. During your routine visit, our team gets a chance to check your mouth for early signs of very serious problems. Small cavities ignored become advanced tooth decay which may require more than a simple filling; and ailments like gum disease and oral cancer can be devastating if allowed to take over a mouth. In many cases, a problem caught early can be treated and perhaps cured. The 6-month rule of thumb is the best schedule for most patients, those treating problems like gum disease or who are predisposed to excessive plaque build-up may need to schedule appointments more frequently.
X-RAYS
This is a focused beam of X-Ray particles through bone which produces an image on special film, showing the structure through which it passed. This gives the familiar black and white images that doctors and dentists use to diagnose problems. X-rays are a necessary part of the diagnostic process, and not to use them could lead to undiagnosed disease. Without an X-ray of the whole tooth, and supporting bone and gum tissues, there is no real way to detect infection or pathology that requires attention.
We're excited to use digital radiography in our office; this allows us to take X-rays using 50-70% less radiation versus conventional X-rays. Coupled with computer monitoring, digital x-ray technology allows us to enhance the images for better diagnosis of any dental concerns.
SEALANTS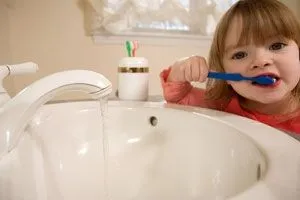 Sealants are a clear substance used to fill in narrow grooves in a tooth that cannot be adequately cleaned by brushing. In some cases, the tooth structure has fine grooves or pits which accumulate plaque, not because the person doesn't brush, but because the groves are too narrow to allow even one bristle into them. These will develop cavities over time, and sealants eliminate that possibility. A member of our team can brush on a coating that seals the grooves and pits, making it possible to brush off all the plaque and keep your teeth healthy. If your child is cavity-prone, sealants are a great choice to protect a smile!
NON-SURGICAL GUM TREATMENT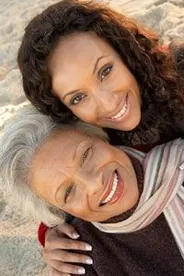 The bone, ligaments and gum tissue around the teeth form the foundation of your mouth. These structures are also referred to as the periodontium. When the structures supporting your teeth are not healthy, your teeth are jeopardized just as a weak foundation would threaten the stability of a house. Signs of unhealthy periodontium (gum disease) may be as follows: gums that are red and bleed easily, persistent bad breath, gums that are pulled away from the tooth, loose teeth, and changes in the position or bite of the teeth. Any of these signs may mean something is wrong, and all are caused by an excess of bad bacteria in the mouth. With the proper care, however, it may be possible to return a diseased mouth to a healthy state. This is where appropriate gum treatments come in. If you're having a problem, come in and see us so we can take care of it right away. The treatment usually involves a deep cleaning done under a local anesthetic, along with local antibiotic agents. If gum disease gets too advanced, surgery or extractions are two possible solutions. Advanced gum disease has been linked to heart disease, diabetes, stroke, low birth weight in babies, rheumatoid arthritis and increased risk of early mortality. This is why it is important to get treated at the first sign of bleeding gums or persistent bad breath.
ORAL CANCER SCREENING
Most people are surprised to learn that one American dies every hour from oral cancer. This is a death rate that has remained virtually unchanged for more than 40 years. In fact, recent statistics published by the American Cancer Society indicate that while the incidence and death rates for cancers overall has decreased, the incidence of oral cancer has increased by 5.5% and the death rate has increased by 1.5%
Oral cancer is far too often discovered in late stage development, the primary reason for the consistently high death rate. Oral cancer treatment often results in disfiguring effects on patients, and can seriously compromise their quality of life. Early detection and diagnosis can make a tremendous difference in life expectancy; oral cancer is 90% curable when found in its early stages. Unfortunately, 70% of oral cancers are diagnosed in the late stages, III and IV, leading to a five-year survival rate of 57%.
To detect potential abnormalities, we use the Identafi oral mucosal visual enhancement system. The Identafi device uses multiple wavelengths to determine visualization of mucosal abnormalities that may be cancerous. This is a simple, painless technology that improves the ability to visualize, mark, evaluate and monitor suspicious areas at their earliest stages, before they can progress to something far more serious and potentially life-threatening. Due to the importance of early detection, we are now offering complimentary oral cancer screenings to patients at their hygiene appointments ($62 value).
If you are interested in Preventative Dentistry in Germantown or Memphis,TN, then contact Wilson Dental Care TODAY! Call us at (901) 751-1100 and ask about how we can support you in having the smile of your dreams.